discover one of Skipton's best kept secrets!
Behind the Scenes at the Mill
Posted on September 27 2023, By: Andrew Mear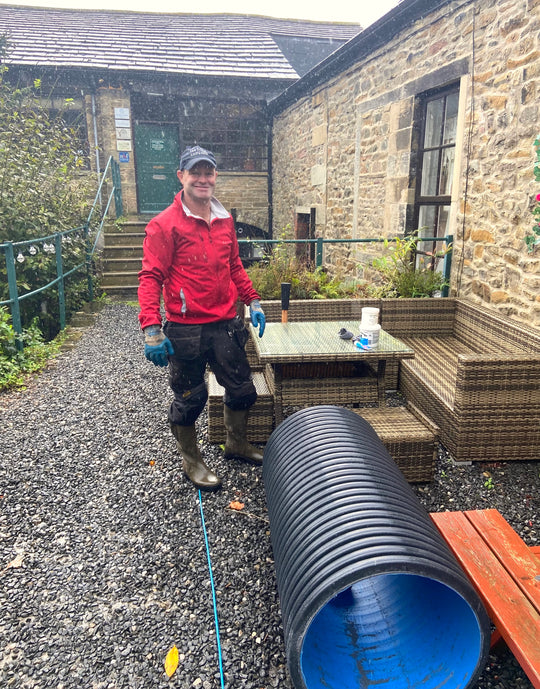 It's not all glamour here at the Mill!  With the age of the building, everyday maintenance is a big job.  Here is Andrew and Gary replacing the tubes connected to the water systems which run underneath the car park. What a team!  Even in the midst of drizzly Autumn rain, they are out and about keeping the Mill going, so all the businesses and customers visiting can enjoy this fantastic historic building!