discover one of Skipton's best kept secrets!
Celebrating Yorkshire Day!
Posted on August 17 2023, By: Andrew Mear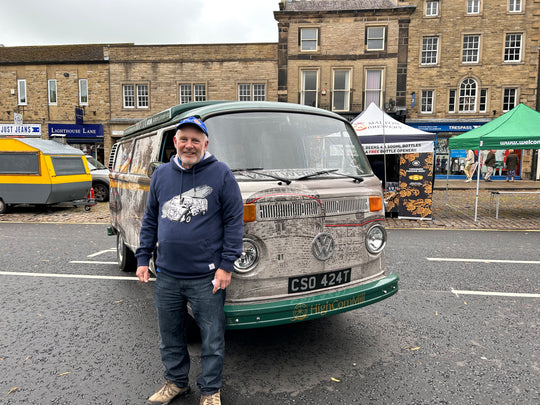 On 1st August we had a fantastic turn out in Skipton for the annual Yorkshire Day celebrations. Although the rain came and the clouds stayed grey, we saw loads of visitors, from near and far, come to celebrate all things Yorkshire! 
Our raffle winner this year was John (pictured), from Skipton Rotary!  Here he is pictured with Skippy (@skiptoncampervan) - we're delighted that we raised extra funds for the charity we support, Parkinsons UK.  
The Mayor and Town Cryer supported the day and brought a splash of colour to an otherwise typical British summer day! 'Oh yay'!